Product Details
SKU: ZB1747200
Device Compatibility: 15" Laptop
Interior Material: 100% REPREVE® Recycled Polyester
Interior Details: 1 Removable Zipper Pouch
Measurements: 15.5" L x 5" W x 11.5" H
Silhouette: Sustainable Tote
Material: Other
Platform: KIER
Hardware: Old English Brass
Shoulder Drop: 13" Strap When Fully Extended
Closure: Magnetic Snap
How
It's
Made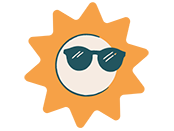 Once harvested, cactus
leaves are dried in the sun for
3-6 days, an energy-efficient
processing technique.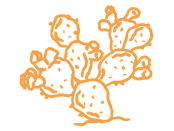 Each cactus' trunk is
left intact to enable repeat
harvesting. Its leaves
regenerate every 6-8 months.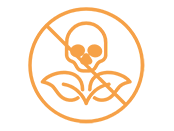 No herbicides — No pesticides
— No irrigation
Passes all of Fossil's
leather quality testing.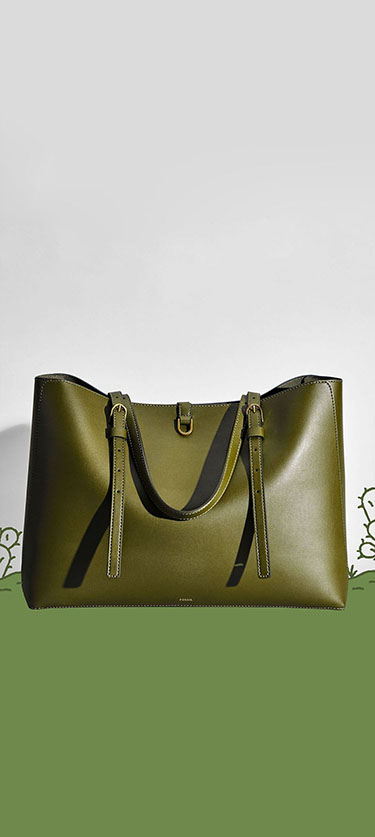 This cactus material is developed by Desserto®, a Mexico-based company with a focus on sustainable materials. Learn more at desserto.com.mx
Cactus is a man-made material.
Frequently Asked Questions
How is Kier Vegan Cactus Tote sustainable?
The hallmarks of a sustainable product meet the following criteria:
Made from renewable resources

Does not directly harm the environment

Manufactured responsibly/ethically

The Kier Vegan Cactus Tote is made from plant-based materials which are natural and renewable.

The manufacturing process is non-harmful to the environment and responsible, avoiding herbicides, pesticides and irrigation. The cactus is harvested in a manner to ensure repeat harvesting and the cactus is dried in the sun to maximize energy savings. Its leaves regenerate every 6-8 months. Furthermore, the harvested cactus is fully utilized to minimize waste.
Is Cactus material certified?
The cactus is USDA Certified Organic.
Is the Kier Vegan Cactus Tote durable? How does it compare to regular leather?
Fossil maintains rigorous testing standards for product performance and durability. Testing metrics include tensile testing, abrasion testing, color-fastness and more! The great news: the Kier Vegan Cactus Tote satisfies the same performance and durability standards as regular leather. Rest assured that your cactus tote purchase is built to last.
Where can I learn more about Cactus material?
Check out our Cactus material supplier's website: https://desserto.com.mx/
Is the Kier Vegan Cactus Tote more expensive than regular leather?
No. If the Kier tote was created in regular leather, it would actually cost more. We make Cactus products cost-competitive to ensure that pro-planet alternatives are accessible to all of our customers. Furthermore, we manage the product lifecycle to promote its continuity — utilizing evergreen colorways and excluding from promotions — to promote slow fashion and reduce waste.
What makes this product planet-friendly?
One or more of the materials used to make this product has or meets the following criteria: