Which Smartwatch
Is Right For You
Discover our full lineup of iPhone®-
and Android™-compatible smartwatches.

Hybrid HR
Heart Rate Tracking
.0.94"& 1.1" screen,
38+ mm & 42+mm case
Always-On Display
3 Buttons
3ATM + 10K stroke test
50 min. to 80%
 
SHOP HYBRID HR
LEARN MORE
Hybrid
--
32+ mm & 38+ mm
case
--
3 Buttons
3ATM + 10K stroke test
No charging required
SHOP HYBRID
LEARN MORE
Want to Compare
All Features?
See your favorite smartwatches side by side.
Gen 6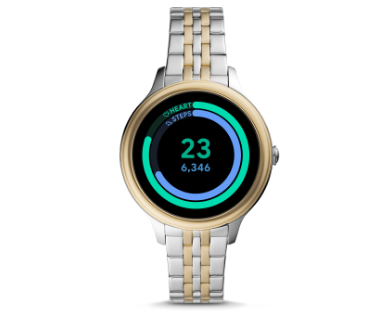 Gen 5E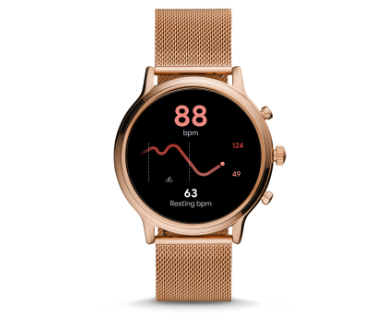 Gen 5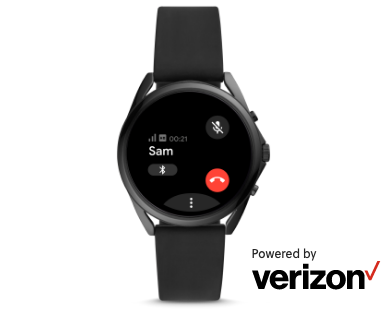 Gen 5 LTE
Qualcomm® Snapdragon™ Wear 4100+
Qualcomm® Snapdragon™ Wear 3100
Qualcomm® Snapdragon™ Wear 3100
Qualcomm® Snapdragon™ Wear 3100
1.28" screen, 42+ mm case
1.19" screen, 42+ mm case
1.28" screen, 44+ mm case
1.28" screen, 42.5+ mm case
Charge time 30 min. to 80%
Charge time 50 min. to 80%
Charge time 50 min. to 80%
Charge time 50 min. to 80%
†Available only on Verizon Android phones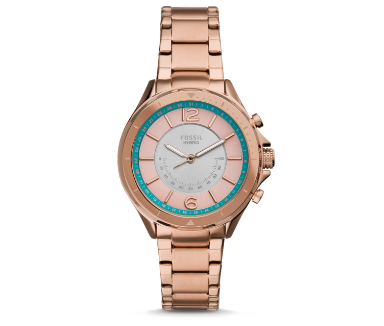 Hybrid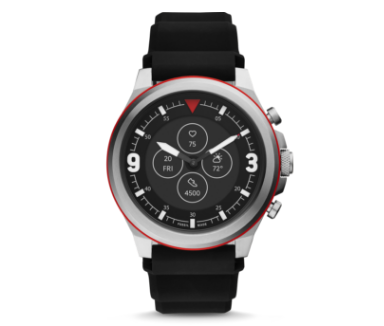 Hybrid HR
.0.94"& 1.1" screen,
38+ mm & 42+mm case
GET SET UP
Learn how to pair or set up your smartwatch,
get answers to frequently asked questions and more.
VISIT SUPPORT
CUSTOMER CARE
Hours: Monday-Friday, 9:00 a.m.-1:00 p.m. &
2:00 p.m.-6:00 p.m.
Weekend & Public Holiday, Close
Phone: 852-2437-8566
Wearables: Smart Style That Gives You More
In today's world, we want everything to do more. Cars come with GPS, phones come with games and apps and home devices now connect to your phone so you can control everything with the touch of a button. Isn't it time that fashion joined the game? We think so, which is why our wearable devices expertly combine style with the latest tech to keep you connected. You no longer have to settle for style or functionality – our wearables give you both. These innovative Android & iPhone compatible smartwatches feature the latest trends in timeless Fossil styles you love while giving you up-to-the-minute technology that keeps you in the know. Explore our wide range of styles and generations to find the look and functionality that's right for you.
Android Smart Watch Generations Designed For You
Each one of our generations of wearables is designed with you in mind. Whether you need an assistant to help you stay on track throughout your busy day or you just love to be up-to-date with the latest wearable technology, you'll love what an Android smart watch can do for you. If you're in the office all day hopping from one meeting to another, you'll love the convenience of our Gen 5 LTE that operates without having your smartphone nearby. So whether you leave your phone at home or at your desk, you'll still be able to make and answer phone calls, send texts, track your workout and use your apps with ease. Our iPhone and Android compatible smartwatches are ideal when you're out and about with friends as well. If you want to relax and take a breath but still be connected without checking your phone all night, our Gen 5 is what you need. Tethered to your phone, this wearable technology informs you when you have new calls, texts and alerts and can even send you audible notifications so you can truly relax and not worry about missing anything. Whether you're out with friends or on vacation, our wearable tech gives you the luxury of being connected and relaxed all at the same time. If you're looking to up your fitness routine, tracking your progress is no sweat with our Gen 5E for Android & iOS phones. With heart rate and activity tracking, you can always get a pulse on your health and determine when you push for that next rep and when to take a break. Powered by Google, this iPhone & Android smart watch also features a speaker for taking calls and has four battery modes so you can customize your usage to match your schedule. With our wearables, you're in control and you get to decide what style looks and works best for you.
Smartwatch Styles Match Your One-Of-A-Kind Fashion Sense
Now that we've covered all of the ways our wearable tech is designed to enhance your day, let's focus on your style. Delicate or bold, we have styles to fit your one-of-a-kind looks that are truly amazing. At Fossil, we believe that fashion is personal – a direct reflection of who you are and what makes you tick. That's why we've stayed true to smart designs for our wearable technology that looks like much more than a high tech accessory and connects seamlessly with your device. Versatility is key to a successful day, making our Android smart watches the perfect choice for your daily lineup. Featuring a diverse assortment of stainless steel in gold, silver and rose gold tones, or leather and silicone, our wearable devices allow you to select the material and colors that best work with your day. Our wearables easily transition with you from day to night, but interchangeable smartwatch bands also make it easy to change your look to match your mood and the occasion. Discover all of the unique ways you can combine fashion and technology with Fossil wearables today.